My Therapist Network
I have supervised several amazing therapists on their path to licensure, each with their own areas of specialization.  If my fee is unaffordable or I don't have availability, I highly recommend working with one of these therapists, who have a similar approach and training.  I directly supervised their work during their time with Renewed Relationships Counseling Group and can attest to their warmth, skill and effectiveness.
Allison Crooks
Licensed Marriage and Family Therapist (#122192)
As a Licensed Marriage and Family Therapist, Allison has spent the last several years working with individuals, couples, and families, using integrative approaches designed to meet their specific needs. Allison's areas of specialty include working with older children, teens, and parents, helping them to enhance communication, develop healthy relationships, and learn tools for navigating the unique set of stressors they face.
She has extensive training in areas of anxiety, depression, trauma, grief and loss, as well as parenting and child development. Through her compassionate, genuine, and accepting approach, Allison helps her clients feel understood, supported, and empowered to create the lives and relationships they want. Allison has availability during the evenings and weekends, and provides in office or secure video sessions online.
Email: allisonncrooks@gmail.com
Cell: 424-272-1557
Website: www.allisoncrooks.com
Catherine Pancheri
Associate Marriage and Family Therapist (#117795)
Catherine is an Associate Marriage & Family Therapist specializing in individual, relational and adolescent therapy. Her bespoke approach is centered on client's goals and helping them identify old patterns that are no longer of service. Through Catherine's therapeutic process, clients learn more about themselves and feel empowered to make the necessary changes to enrich their lives and relationships.
Catherine holds a Master's Degree in Clinical Psychology and has completed over a thousand clinical hours at one of the top mental health training facilities in Los Angeles. She believes that the essential ingredient to a successful therapeutic experience is the relationship between therapist and client. Catherine is empathetic, understanding and has a genuine passion to listen and learn. She also speaks fluent Spanish and offers therapy in Spanish to serve the Latinx community. You can schedule a free phone consultation to learn more about Catherine and answer any questions you may have about her process.
Email: cp@pancheritherapy.com
Cell: 323-509-3518
Website: www.pancheritherapy.com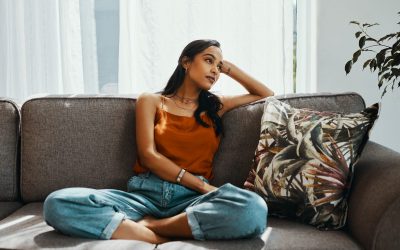 As a therapist providing marriage counseling in California, I work with couples to create a secure bond and connection with each other. However, sometimes the challenge is being open to beginning a...