Support for Women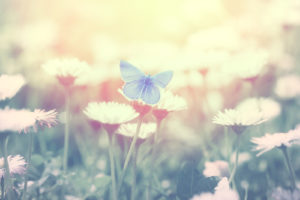 As women we juggle so many different roles in life, priorities that pull us in a dozen different directions each day. Whether it's our relationship, our children, our jobs, or our finances. Even trying to fit in a little time for our own self care is a struggle for many of us. It can feel exhausting and overwhelming at times.
Then when we add in a life change, like a divorce, or a move, or if we have been carrying around unresolved pain from the past due to a heartbreak or a loss, this can really affect us emotionally. The women I work with share feelings of depression, anxiety, insecurity, and overall exhaustion – both emotionally and physically. Sometimes women will turn to food, shopping, too much wine or sweets, or numbing out in front of the TV as a way of soothing and coping.
If you are connecting to what I am sharing, I want you to know that I understand first hand how painful and scary making changes in a relationship, or another part of your life can be. When we are facing these challenges, it can be so helpful to work with a therapist who will be there with you as a solid and safe support in your journey.
My passion as a therapist is to work with women who are moving through life transitions, but are finding themselves stuck. I take a two pronged approach to supporting my clients:
Step 1: The first step in our work together is helping you to heal and deal with the very difficult emotions that you have been struggling with. Maybe that is sadness, anger, worry, or fear. We are going to heal some of this emotional pain that has been keeping you stranded and stuck in a life that does not feel healthy for you.
Step 2: The next step in our work is you and I teaming up together to create a plan so that you can take important steps forward to meet the challenges head on. While this may feel scary, I will be with you every step of the way. It is time to face the challenges that are keeping you stuck rather than continue to ignore them and hope they go away.
I love working with women and helping them to find a strength and light that they never knew they had.  This self-discovery truly leads to living a healthier, happier and more empowered life.  If you are ready to take the first step in your journey, I want you to know that I am here, and I welcome your call. It would be a joy to meet you and to learn more about how we can work together to help you heal and thrive to create an authentic life and relationships.
"We delight in the beauty of the butterfly, but rarely admit the changes it has gone through to achieve that beauty."
The first step in getting the life you want is asking for help. I know that can feel hard, but it might be good to know that most clients tell me that they feel a sense of relief after their first session, and find they feel much more comfortable than they expected.
Once you contact me, I'll be happy to answer your questions and if you'd like, get you all set on my schedule. I will then send you a link to fill out my private practice forms online prior to your appointment.
In your first session we will discuss current challenges, next steps and see if we feel like a good fit.
The type of therapy I practice is called "psychodynamic," which means I believe that past relationships and experiences have an impact on your current life. I will be interested to learn more about you and to work together to create a plan so that you can achieve your goals and enjoy more happiness. To read more about my therapy fees, click here