Support for Men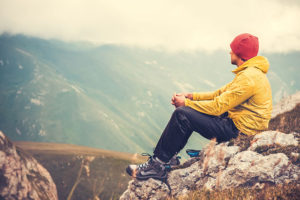 As a man, do you ever feel unappreciated, shut down, and much like a robot that goes to work, earns, money, does chores and errands, goes to bed, and then does it all over again day after day? Do you feel angry, out of touch and bored? Does your spouse or partner share that they feel disconnected from you, or tell you that your anger or drinking has gotten out of hand? If so, I am glad you found me.
Working with men is an important part of my work. In fact, as a mother of three sons, it has been more like a calling! As I have walked step-by-step through each developmental phase of life with my sons, I've gained valuable insight and understanding of the challenges and triumphs that men deal with today.
For many men balancing expectations around relationships, dealing with finances, the pressures of work and other aspects of life, and not having time for hanging out with friends, traveling or hobbies often leads to symptoms such as anger, sexually impulsive behavior, anxiety, depression and other challenges. Together, I can help you learn specific tools that you can begin using right away to create a better life, to have more fun, and to build relationships that feel happier.
Have you experienced this about yourself, or have you had a spouse, partner or loved one share this about you?
I often blow up and have sometimes been called a bully.
When I am in traffic I frequently curse and swerve through lanes and my partner is frightened.
If I was really honest with myself, I drink more than I am comfortable with but don't want to admit this.
I have a secret sexual life that includes an affair or sex with prostitutes.
I look at porn more than I need to.
I feel disconnected from everyone around me, almost like a robot.
My life is nothing but work, kids, a nagging wife, and sleep.
Other than my family and co-workers, I don't really have friends.
I feel angry and pissed most of the time.
I am afraid to use my voice with my partner or spouse.
If you answered yes to any of these, contact me to see how we can work together to create the life you want. With me, you will have a safe space to talk about your challenges and learn new ways of coping and dealing with them. This leads to feeling more control over your life and gives you a strength that comes with greater self-awareness.
"Pain is inevitable. Suffering is optional."
The first step in getting the life you want is asking for help. I know that can feel hard, but it might be good to know that most clients tell me that they feel a sense of relief after their first session, and find they feel much more comfortable than they expected.
Once you contact me, I'll be happy to answer your questions and if you'd like, get you all set on my schedule. I will then send you a link to fill out my private practice forms online prior to your appointment.
In your first session we will discuss current challenges, next steps and see if we feel like a good fit.
The type of therapy I practice is called "psychodynamic," which means I believe that past relationships and experiences have an impact on your current life. I will be interested to learn more about you and to work together to create a plan so that you can achieve your goals and enjoy more happiness. To read more about my therapy fees, click here