Couples Counseling Therapist for Los Angeles, CA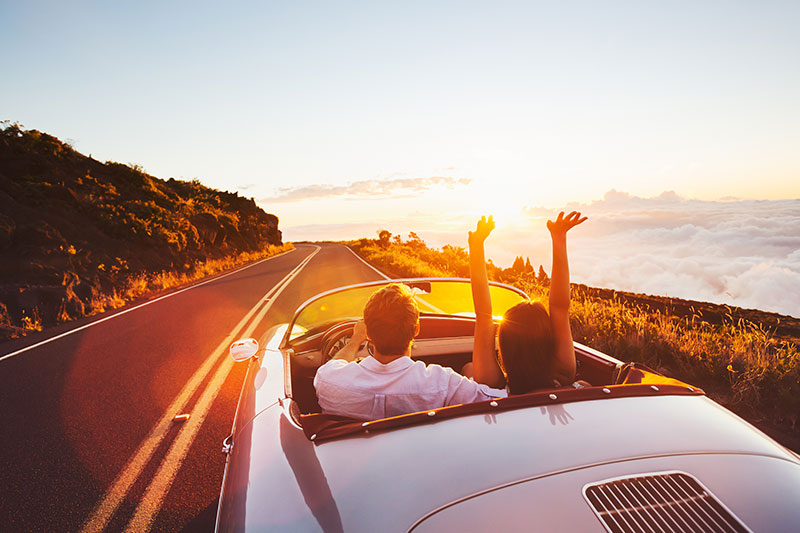 Most relationships can feel challenging at times. Whether you are dealing with a betrayal, feeling like you're arguing all the time, not feeling connected to your partner or wanting to end your relationship, couples counseling can help. By working together, we will use your current struggles to learn and grow individually, and as a couple. You can strengthen and deepen your connection through difficult times, or you may decide together to move on from the relationship in a more resolved and healthy way.
Have you thought about starting therapy, but haven't found the time or thought you could work through it on your own? One thing most therapists agree on is that couples wait too long to start therapy. Dealing with relationship issues before anger and resentment build and create deeper or more complex issues is so important.
Common Relationship Challenges we work with in Couples Counseling
Conflict and General Unhappiness
Stop ignoring warning signs and start dealing with them. Therapy can deepen your connection and understanding of each other.
A Betrayal or Lack of Trust
Let's dive in to openly talking about what is happening and why, working through the relationship dynamics that are underneath these issues. Committing to dealing with jolts to the relationship can actually make it stronger.
Relationship Rut, Lack of Connection
In the stress of life, relationships often get put on the back burner and ignored, and the closeness and connection suffers. Start by committing to 1-hour a week in therapy, dedicating this time to focus on your relationship and it's importance. You will learn ways to re-connect and re-prioritize that can save your relationship.
"The meeting of two personalities is like the contact of two chemical substances: if there is any reaction, both are transformed"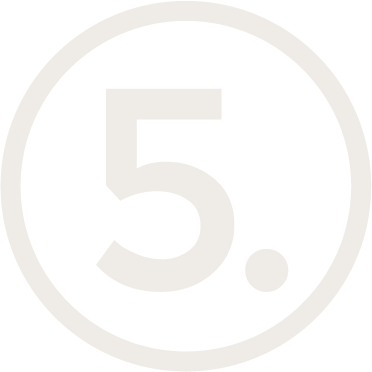 Five Tips for Successful Couples Therapy
You get out of it, what you put into it. Attending sessions on a weekly basis and being open to listening to your partner and expressing yourself are key to success.
What happens in the session, stays in the session. An important part of therapy is talking about hard, challenging subjects. The therapy room should be a safe space to do that, without fear that you or your partner will punish each other after the session is over.
Slow and steady wins the race. Understandably, we want our problems fixed immediately, however therapy is a process. While some immediate relief can be experienced, there are also times that are very uncomfortable and hard. Being patient and allowing the time that is needed for deeper change is important.
Our history impacts our present. While much of couples therapy is spent exploring the current dynamics of your relationship. Some time is also spent exploring each of your individual backgrounds. Our family and old relationships greatly influence our present relationships, and working through those can be very helpful.
Be open with your therapist about how therapy is going. Change often occurs when we are uncomfortable, because that is when we are doing something different. However, feeling uncomfortable often makes us want to flee. Sharing those thoughts and feelings with your therapist is so important, and could lead to a breakthrough.
The first step in getting the life you want is asking for help. I know that can feel hard, but it might be good to know that most clients tell me that they feel a sense of relief after their first session, and find they feel much more comfortable than they expected.
Once you contact me, I'll be happy to answer your questions and if you'd like, get you all set on my schedule. I will then send you a link to fill out my private practice forms online prior to your appointment.
In your first session we will discuss current challenges, next steps and see if we feel like a good fit.
The type of therapy I practice is called "psychodynamic," which means I believe that past relationships and experiences have an impact on your current life. I will be interested to learn more about you and to work together to create a plan so that you can achieve your goals and enjoy more happiness. To read more about my therapy fees, click here.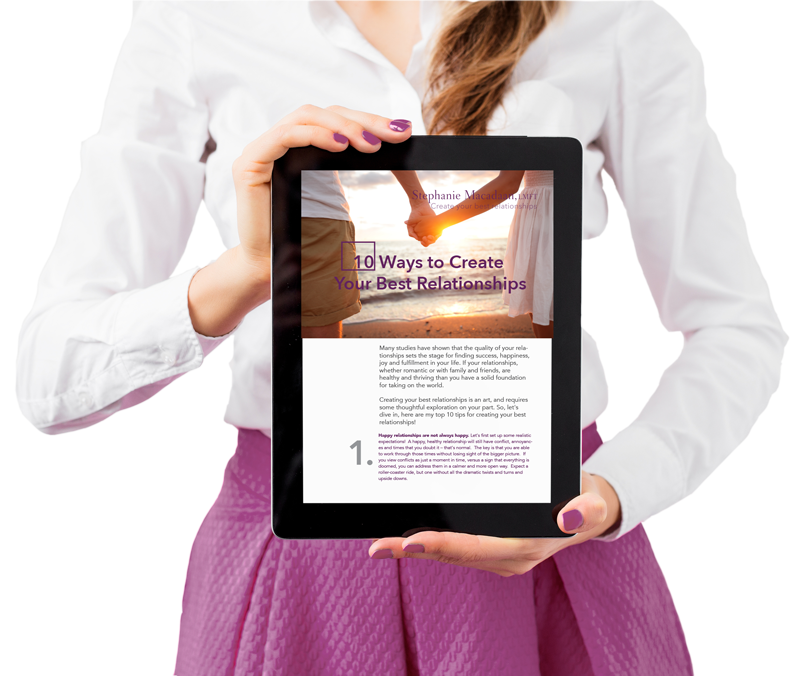 Creating your best relationships is key to living the life you want, so I'd love to share my favorite top "10 Ways" to do just that with you. Improve your relationships right now! Sign up below and I will send my guide to you right away, you'll also be signed up to receive occasional tips and information from me (don't worry I send very few emails and only ones that I truly believe would be a benefit to you).