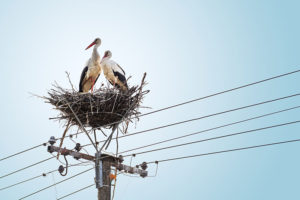 One of the most difficult tasks to face is continuing to co-operate and communicate around raising your children, with someone you have ended a relationship with. It is a difficult mix of balancing feelings of anger, frustration, sadness and grief, while ensuring a secure, loving environment for your children.
The good news is that you have more control over the situation than you think, even with the most difficult ex. Therapy is a very productive way to deal with core co-parenting issues. While some parents are able to commit to coming to therapy together, individual work can be just as effective.
In our sessions, we will start by giving you a safe, supportive, non-judgmental space to express and sort through your feelings. Together, we will explore what triggers you, your reflexive responses and new ways of communicating. Our goal is to create a more comfortable, harmonious environment for you and your children that will benefit any relationship.
"Life is not what it's supposed to be. It's what it is. The way you cope with it is what makes the difference."
The first step in getting the life you want is asking for help. I know that can feel hard, but it might be good to know that most clients tell me that they feel a sense of relief after their first session, and find they feel much more comfortable than they expected.
Once you contact me, I'll be happy to answer your questions and if you'd like, get you all set on my schedule. I will then send you a link to fill out my private practice forms online prior to your appointment.
In your first session we will discuss current challenges, next steps and see if we feel like a good fit.
The type of therapy I practice is called "psychodynamic," which means I believe that past relationships and experiences have an impact on your current life. I will be interested to learn more about you and to work together to create a plan so that you can achieve your goals and enjoy more happiness. To read more about my therapy fees, click here